Hospitality staff
X-Quisite LLC supplies our team of hospitality staff on a daily basis for a broad range of high profile events in TRISTATE area.
We have experience working with fantastic clients throughout the USA providing event staffing solutions for private parties, contract and special event caterers, historic venues and celebrity events.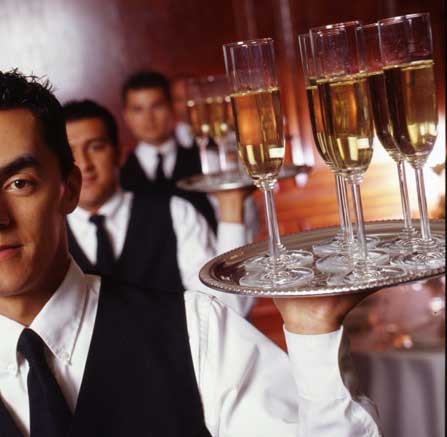 X- Quisite LLC event staff can be booked individually for small private parties, or in large groups of 50 or more for festivals, concerts and sporting events. We have over 300 registered event and hospitality staff and therefore can always find the right man or woman for the job.
X-Quisite LLC hospitality staff includes waiters and waitresses, bar staff, event managers and many others. To book an X-Quisite LLC event staffing team for your event, please give us a call on +1-855-XQUISITE.