The event manager is responsible for the production of events from conception through to completion. Events can include:
exhibitions and fairs;
festivals;
conferences;
promotions and product launches;
fundraising and social events.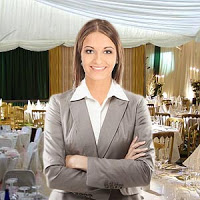 They work in the public, private and not-for-profit sectors and can work for event management companies, in-house for an organisation or freelance.
The role of event managers is hands-on and often involves working as part of a team. Event managers must be able to complete a wide range of activities requiring clear communication, excellent organisational skills and attention to detail. They must work well under pressure, ensuring the smooth and efficient running of an event.
The event manager ensures all personnel are doing their job, counsels personnel on areas in which they are excelling and areas in which they need to improve, hires and fires as necessary, monitors customer satisfaction and handles all paperwork to include ensuring building is up to all safety codes and standards. Responsible for staff morale and overall productivity; may be responsible for advertising placement.